Download the ElectricFM app to hear Americas Real Dance! ElectricFM is a dance radio station broadcasting LIVE from New York City. ElectricFM streams todays pure dance music 24 hours a day, 7 days a week, 365 days a year.
Youll hear the latest in pure dance, featuring your favorite DJs and dance music artists.
Party with ElectricFM literally anywhere. Take ElectricFM in the car, to the gym, at home, anywhere! This app works with EDGE, 3G and WiFi. And the best part is that its FREE!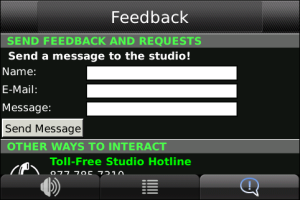 App Name:ElectricFM – America s Real Dance Radio!
App Version:1.0.0
App Size:309 KB
Cost:FREE
Filed Under: Audio & Music Tags: EDGE, LIVE, New York City Previous Post: Vighnaharta
Next Post: 96X