Carnival Comics presents the 1ST Motion Comic On Blackberry App World!
This is the Motion Comic version of Jazan Wilds Carnival Of Souls!
Complete with VoiceOver and Musical Sound Track! You will need WiFi when downloading the Motion Chapter.
Chapter 1: The story begins with a trip to a carnival that quickly takes you spinning on a wild ride, where the clown is your guide into the psyche of the mind! Fasten your seat belt and hold on tight! Step inside…
Jazan Wilds Carnival Of Souls!
Voice Actors:
Bob Yurgatis Jexter, Hunter, and Narrator
Sharon Levesque Barnes Tara, Elizabeth Wild
Jazan Wild as Himself
All Music Written and Performed By Jazan Wild
Tip: This app allows you to download the Motion Comic to your media folder and play the chapter with your Blackberry Video Player. First you will be prompted to download the chapter. Once the download is
complete, simply click back to previous page and select the save option. Then save to folder. Now you are ready to hand in your ticket by hitting the play button and enter the Carnival Of Souls!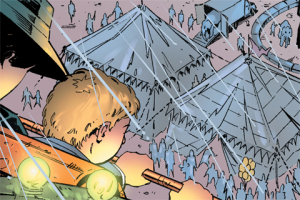 App Name:Motion Comic 1 Carnival Of Souls
App Version:1.1.0
App Size:58 KB
Cost:US$0.99 USD
Filed Under: Audio & Music Tags: Blackberry Video Player, Bob Yurgatis Jexter, Motion Chapter, Motion Comic Previous Post: JAM FM New Music Radio
Next Post: The Sports Animal WNML