MobiTradeOne for FOREX.com gives you an opportunity to manage your FOREX.com account, observe financial market trends, place new orders and execute current positions.
MobiTradeOne for FOREX.com is completely FREE for FOREX.com users.
You can try the app for 15 days and only Practice accounts are supported during the period. To try MobiTradeOne application with a practice account you should follow the steps below:
1. Open a new Practice account at www.mobitradeone.com or through the application;
2. Use username and password provided to access the application.
To work with Live accounts you will have to open a new live account or transfer your existing one to our company.
In return, under our Special Offer, you will be provided with powerful financial tools for data download, technical analysis and trading for the whole amount of about 2000 USD! And can get all this absolutely FREE!
Learn more about this special offer at http://www.mobitradeone.com/bbforex.html.
Features:
- One-click access to trading with almost all order types and conditions available through FOREX.com;
- Full-day history of trading and order activity;
- Real-time snapshot FX rates for tracking your currencies, managing positions and executing orders;
- Comprehensive charts with various intervals from 1 minute to 1 month displayed as line, candlesticks and bars;
- FOREX.com Economic Calendar;
- Technical analysis indicators including Pivot Points, Fibonacci, Simple Moving Average SMA, Exponential Moving Average EMA, Weighted Moving Average WMA, Parabolic SAR, Bollinger bands, MACD, Commodity Channel index CCI, Relative Strength Index RSI, Momentum and Williams %R;
- Up to 8 indicators can be shown simultaneously on the same chart;
- Built-in security to protect your trading and account information and features to customize your own trading preferences.
FOREX Brokerage services provided exclusively by GAIN Capital Group, LLC and FOREX.COM.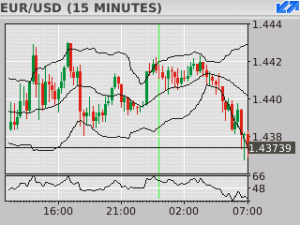 App Name:MobiTradeOne for FOREX com
App Version:1.12.0
App Size:242 KB
Cost:FREE
Filed Under: Finance Apps Tags: Commodity Channel, FOREX, Pivot Points, Special Offer Previous Post: Expense Recorder Pro
Next Post: Monedero