From the editors of Government Products News and Government Procurement, GovPro is the comprehensive product and purchasing resource for publicsector employees. GovPro delivers the latest news, product trends and events in the government marketplace. Now you can access all of it on the go!
PRODUCT FEATURES:
Save your favorite howtoarticles for future use.
Share stories with colleagues via email, Facebook or Twitter
Read anywhere! After synching, articles are available offline.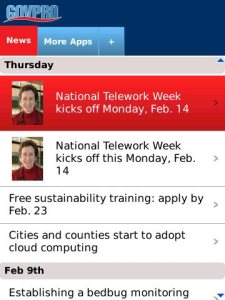 App Name:Gov Pro
App Version:3.0.0
App Size:495 KB
Cost:FREE
Filed Under: News & Magazines Previous Post: WBOC TV16
Next Post: Caledon Enterprise