EasyCrop is a simple and easy to use photo cropping tool for every BlackBerry PlayBook owner. Quickly open any photo from your recent captures, and crop away in few seconds.
Its completely FREE!
New Version: 1.2
Save in high quality JPG
Better performance
Minor fixes
Note: Saved photos can be seen in Pictures application.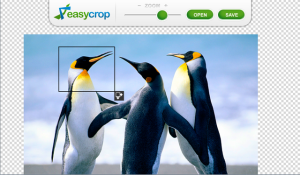 App Name:EasyCrop for BlackBerry PlayBook
App Version:1.2.2
App Size:64 KB
Cost:FREE
Filed Under: Photo and Video Tags: JPG, New Version, Note Saved Previous Post: SENGOKU BASARA3 All Stars
Next Post: Photo Editor Rotate