Features:
* High Quality Animated theme
* Font is set as default and can be set by the user
* NEW Mobstar Slider adds more Icons 81xx, 83xx, 87xx and 88xx currently NOT supported
INSTALL IN 2 EASY STEPS
1. Select Options from the Applications screen.
2. From the Options menu, scroll down to Theme and select best results please restart phone.
ONCE DOWNLOADED PLEASE GO TO MY WORLD FROM THE BlackBerry App World APPLICATION AND POST A REVIEW. MORE GREAT REVIEWS = MORE FREE THEMES!
Due to connection errors with mobile providers we recommend using Wi-Fi when available.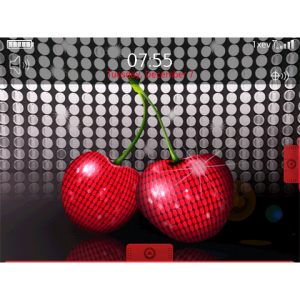 App Name:Glitter Cherries Animated Theme
App Version:2.0.0
App Size:2101 KB
Cost:FREE
Filed Under: Themes Tags: Select Options, Wi Fi Previous Post: Trippy Turntable Animated Theme
Next Post: Se7en