1360 KPXQAM, Phoenixs Christian teaching and talk leader.
KPXQAM has made it even easier to listen live. But, more than that, you can check out information about your favorite talk show hosts, discover new talk show personalities, tag and listen to shows you missed recently, and more.
The KPXQAM interactive radio player, powered by AirKast, gives you the freedom to listen and interact with KPXQAM programming anytime and anywhere.
No registration required.
Listen Live and More
Listen live
See station and talk show host information
Discover new talk show personalities
About KPXQAM
AM 1360 KPXQ offers a variety of positive, uplifting, inspirational programming 24/7. It is your source for Christian instruction on .raising families, building relationships, and living a Godly life.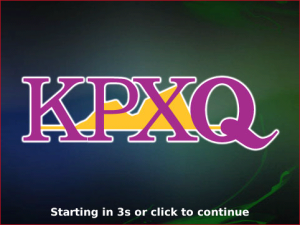 App Name:AM 1360 KPXQ
App Version:2.4.0
App Size:784 KB
Cost:FREE
Filed Under: Audio & Music Tags: AM, KPXQAM, Listen Live, Phoenixs Christian Previous Post: Melody Maker
Next Post: Denver Colorado Police Fire and EMS Scanner