You may have never thought that you are a natural composer or a pianist.
Now with Miano on your BlackBerry, you can compose cool music and play it instantly whether youre walking, running, dancing, or just playing with your BlackBerry in your hand!
Miano interprets your motions and converts it into music!
Listen to the melodious music produced when you are walking and to the virtuosic piano piece produced when you are running! With Miano, you could even forget the music stores and compose your own for your evening walk; and also use it as a music therapy tool.
Miano is an awesome app you have never heard youve never thought that you are so talented!
Miano supports BlackBerry touch screen models only.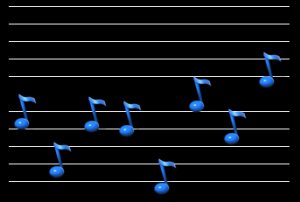 App Name:Miano Music In Motion
App Version:1.2.0
App Size:12 KB
Cost:US$0.99 USD
Filed Under: Audio & Music Previous Post: 96 WHNN
Next Post: 1350 KTIK The Ticket