If your company uses Citrix to host applications, you can use Citrix Receiver to check your email, review documents, tune into project dashboards, and approve expenses from your BlackBerry smartphone. Just ask your help desk for the URL to set up Receiver.
If your company doesnt use Citrix yet, you can still install Citrix Receiver and try a demo of virtual environments http://citrixcloud.net/.
What you can do with Citrix Receiver:
– Access your applications and Windows desktop at your office, home, or on the road
– Keep your information stored on your providers secure servers, not on your device
– Move from desktop to tablet to smartphone
Citrix Receiver is available for Mac, Windows, iOS, Android and BlackBerry. Additional platforms coming soon. For more information on Citrix Receiver, go to http://citrix.com/receiver.
If youre upgrading, heres whats new in Version 2.1:
– Improved application interactions:
– On BlackBerry 6.0 devices, touching the screen or using the trackpad/trackball changes the mode
– A network status message informs you about poor network conditions
– Send Windows shortcut keys such as Copy, Cut, Paste, and Save
– Support for ICA encryption
– Support for alphanumeric RSA tokens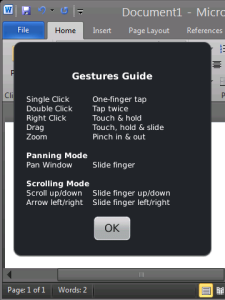 App Name:Citrix Receiver
App Version:2.1.0
App Size:717 KB
Cost:FREE
Filed Under: Business Apps Tags: Citrix Receiver, Citrix Receiver Access, Save Support, Send Windows Previous Post: SafeMOBILE OTP
Next Post: timr – Time and Mileage Tracker