Real Estate search for Massachusetts and New Hampshire:
We provide search of property based on:-
1 your current location
2 location entered by you
3 MLS search.
You can view properties on the map and as a list.
Check all pictures in the Picture View.
You can email a friend about the property.
Explore the amenities near to the property like, airport, banks…..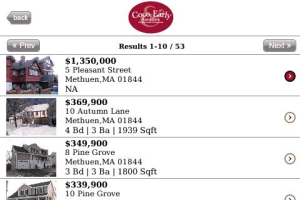 App Name:Coco Early
App Version:2.0.0
App Size:186 KB
Cost:FREE
Filed Under: Business Apps Tags: MLS, Picture View Previous Post: DoInventory Plus
Next Post: Davies Ward Phillips et Vineberg S.E.N.C.R.L. s.r.l.