Create a masterpiece on your BlackBerry PlayBook! Color cute animals and other characters using markers, crayons, textures and more.
ArtGOs Infinite Coloring book lets you create as many unique coloring pages as you want using the included library of pictures and backgrounds.
Show off your little artists pictures right on your device, or post them to Facebook to share with friends and family anywhere!
ArtGO Coloring for BlackBerry PlayBook features:
- crayons
- markers
- textured brushes grass, rocks, fur, water and more
- Infinite Coloring book lets your create your own coloring pages
- Lots of animals
- Lots of backgrounds
- Share pictures with friends and family on Facebook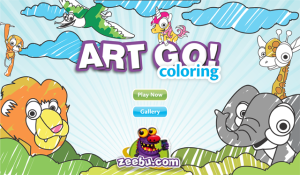 App Name:ArtGO Coloring for BlackBerry PlayBook
App Version:1.0.2
App Size:958 KB
Cost:US$3.99 USD
Filed Under: Education Apps Tags: Infinite Coloring Previous Post: Learn Chinese
Next Post: EasyKanji