Impress the ladies with the latest pickup lines. Pickup Lines 2011 is here to help!
A pick up line is a conversation opener with the intent of engaging an unfamiliar person for humor, romance, or dating. Women often say that they hate pick up lines, but they will never forget when one is delivered correctly.
Every day a new pick up line is displayed that has been used to break the ice with a great results.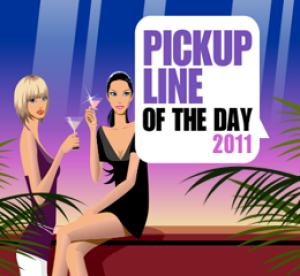 App Name:Pickup Line of the Day 2011
App Version:1.0.0
App Size:799 KB
Cost:US$0.99 USD
Filed Under: Education Apps Tags: Pickup Lines Previous Post: Let s play with words Jouons avec les mots
Next Post: Praxis II PLT K-6 Exam Prep