This App is designed to help dissolve bad habits associated with eating and help you to lose weight.
For many people, weight problems start in the mind. Listening to Lose Weight can help you achieve sustainable weight loss by programming your mind with new, positive ideas about food and eating.
Through positive and motivational messages, Lose Weight will empower you to:
*break bad habits such as overeating, eating too fast or eating at the wrong times
*increase your motivation
*boost your confidence and willpower without the need for a strict diet regime
*change the way you think about food
*develop a more positive relationship with food.
*change to a healthier, slower eating pattern while still retaining your enjoyment of food
*improve your health and well-being
Download Lose Weight today and start the journey to a new, healthier you.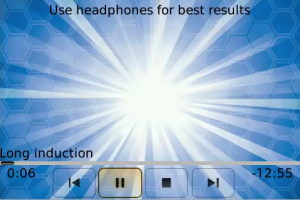 App Name:Lose Weight with Andrew Johnson
App Version:1.0.0
App Size:504 KB
Cost:US$2.99 USD
Filed Under: Health & Wellness Tags: Download Lose Weight, Lose Weight Previous Post: Pregnancy Wheel
Next Post: Relaxus – Tunes for relaxation and a good night sleep