Unleash the power of your Pioneer indash navigation receiver with the AVIC FEEDS for BlackBerry application. Find and save destinations using the builtin maps interface, and transfer it to a compatible Pioneer navigation receiver for turnbyturn directions.
Set a destination by:
Searching for an address, a business, a place of interest or picking a spot on the map via Google Maps.Your destinations are saved to your Contact list, and transferred automatically to your navigation systems Contact list on next system startup via Bluetooth phone must be paired with system. Destinations created by AVIC FEEDS are indicated with an M icon in the navigation systems contacts list. You can then route to that destination with turnbyturn directions on your Pioneer navigation system.
Taking a geotagged photo using the BlackBerry phones builtin camera Note: Please do not switch to the video camera mode when the camera mode starts.
NOTES:
The AVIC FEEDS app for BlackBerry is only compatible with the following Pioneer indash navigation receivers: AVICZ110BT, AVICZ120BT, AVICX920BT AVICU310BT.
AVIC FEEDS for BlackBerry is supported on the following phones: BlackBerry Bold 9000, BlackBerry Storm 9500
Please do not switch to the video camera mode when starting the camera mode of the AVIC FEEDS application.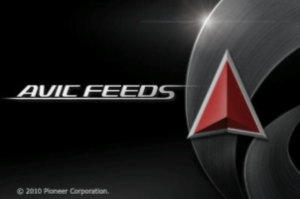 App Name:AVIC FEEDS
App Version:1.0.0
App Size:819 KB
Cost:FREE
Filed Under: Maps & Navigation Tags: Google Maps, Note Please Previous Post: UbiNav Trinidad and Tobago
Next Post: ReadyPath ADTECH