Pinpoints your location on the map and lets you easily save or share an image of it with your BBM contacts or email.
Never again will you have to explain to your friends how to get to you at that new place. Just fire up PinpointMe, choose a contact and let the app do the talking.
Do you have friends with limited data plan or no internet access besides BBM? No problem. Let them receive your location via BBM.
Forgot where you parked your car? Next time, just park, save your position and walk away knowing that you will have no problem getting back.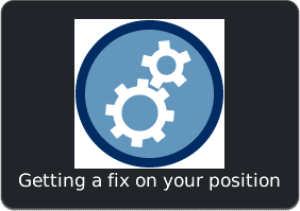 App Name:PinpointMe
App Version:1.1.2
App Size:205 KB
Cost:US$0.99 USD
Filed Under: Maps & Navigation Tags: BBM Previous Post: BTrips
Next Post: Washington DC On-Device GPS Map Offline Map