Get there faster with Trafficmaster.
Four reasons to download this driving app:
1. SAFE no distracting maps!
2. AVOID TRAFFIC automatically routes around delays using Trafficmasters industry leading live traffic data!
3. EASY TO USE speak your destination!
4. SAFETY CAMERA WARNINGS now included
Calls to the PA are charged at a premium rate. Network charges may vary. Calls typically last less than 40 seconds, and cost less than £1.20.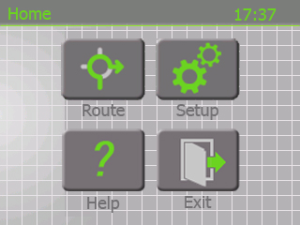 App Name:Trafficmaster Companion
App Version:1.6.14
App Size:6266 KB
Cost:US$39.99 USD
Filed Under: Maps & Navigation Tags: PA, SAFE Previous Post: aiSpot
Next Post: Where Is