BeBetter has been developed, tested, and proven as a Visual Design Workshop and designed specifically to make you a better photographer using your BlackBerry.
BeBetter gives you a seeing experience designed to train your eyes to recognize the basic elements of Visual Design.
BeBetter shows you how to use your BlackBerry as a sketch pad. Much like a painter you will begin to MAKE better photographs not just take pictures.
BeBetter is FUN urging you to play with your camera, make notes, and capture amazing photographs with daily instructional updates.
BeBetter is for amateur and professional photographers alike.
Download BeBetter now and GO PLAY!!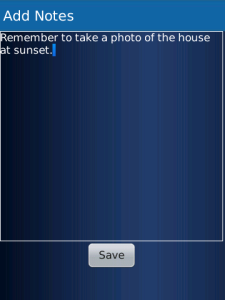 App Name:BeBetter Photographer
App Version:1.0.0
App Size:2639 KB
Cost:US$1.99 USD
Filed Under: Photo and Video Tags: FUN, MAKE, Visual Design, Visual Design Workshop Previous Post: Camera Timer – Self Timer for your BlackBerry Camera
Next Post: Pocket Portrait Lighting for BlackBerry PlayBook