Upload videos, photos, blog entries and status updates to all of your favorite sites, as well as your friends directly by email, with just one click.
Connect with over 50 social networking sites including Facebook, Twitter, YouTube, Flickr, Picasa, Photobucket , TwitPic, Snapfish, and more. Are you a blogger? ShoZu supports all of the popular blogging platforms including WordPress, Blogger and TypePad.
With ShoZu you can
Upload photos and videos to multiple sites in one click
Update your status and tweet whats going on in one click
Add tags, titles and descriptions to your photos and videos before or after uploading
Geotag your photos
ShoZu also keeps you up to date on whats going on with your friends. Download feeds to see your friends tweets, status updates and photo updates!
Download ShoZu today and get connected
If your connection is interrupted, ShoZu picks up from where you left off so you dont start back at the beginning
To try before you buy why not download our FREE app, ShoZu Lite?
With ShoZu Lite you can upload up to 5 photos or videos to your favorite destinations as well as downloading feeds and updating your status. Once you have reached the upload limit you will need to upgrade to the full version of ShoZu to continue sharing your photos and videos but youll still be able to update your status, tweet and download your favorite feeds.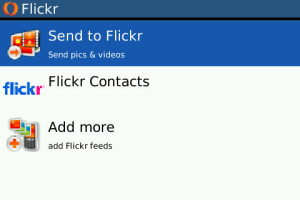 App Name:ShoZu
App Version:4.250.0
App Size:736 KB
Cost:US$0.99 USD
Filed Under: Photo and Video Tags: FREE Previous Post: Vuclip Video
Next Post: Slideshow Free