True threaded SMS now on BlackBerry! View your SMS chats in threaded conversation with IM style reply. Group conversation by contact instead of a simple list. Express better with real graphic Smileys.
An bubble theme is also included by default.
Note: Threaded SMS notification sound can be set under Sounds Profiles Set Ring Tones/Alert Others Threaded SMS.
Note: Empower Threaded SMS is a standalone app that shows SMS in threaded chat style. Please note, your SMS will still continue to come to your native SMS box also. If you want, you can prevent SMS from showing up in the native SMS application by blocking SMS under Options Security Firewall.
We would also like to invite you to try our other apps. Some of them that you will love are : Secure Photo, Battery Saver, Call Notes, SMS Counter, Lock Facebook for BlackBerry, Voice Reminder and Lock for BlackBerry Messenger. You can find them in BlackBerry AppWorld by searching on vendor name Ajani Infotech.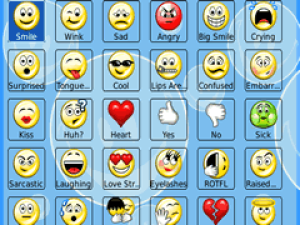 App Name:Empower Threaded SMS
App Version:2.0.0
App Size:507 KB
Cost:US$4.99 USD
Filed Under: Social Networking Tags: Ajani Infotech, IM, Options Security Firewall, SMS Previous Post: Cnectd
Next Post: Paltalk Mobile