If you want to really get behind your team you need BuzzMe Beats Football Edition.
BuzzMe Beats Free Edition includes a special soccer crowd ringtone and combines that with customised LED colors and vibration on your phone.
Everytime you receive a phone call your phone will flash the colors of your team, play the tone and vibrate in a pattern specific to your team. You can also download free flag wall papers for your team.
BuzzMe Beats Football Edition also includes the ability to upgrade to the FULL version which lets you use the inbuilt soccer theme tones including whistles, crowd sounds, soccer balls being kicked and more for alerting for SMS/MMS. each email account, and all your social media including BlackBerry Messenger, Facebook, MySpace, Twitter, MSN chat and over 9 other service types.
Get BuzzMe Beats with Football Edition now and get into the spirit of the Game.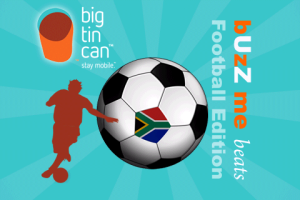 App Name:BuzzMe Beats Football Free Edition
App Version:1.0.2
App Size:1671 KB
Cost:FREE
Filed Under: Sports & Recreation Tags: FULL, LED, MSN Previous Post: Football Checklist
Next Post: Predator Call