So you think you can pick winning teams in your sleep? Ready to pack it all in and move to Vegas to run with the big boys?
Using Project Vegas, this is your chance to shine. Pick the over/under for your favorite matchup and if you re right, you ll see your account grow.
From checking scores, Game times and game status to making and updating picks, Project Vegas is the ultimate fantasy sports pick em application for your BlackBerry device.
Features of the Project Vegas app include:
Earn virtual currency that can be cashed in for real prizes.
Live Scoring: Follow your picks as the game happen.
Game Reminders: Get email notifications when you favorite team is player, and when your picked game is over.
Game Schedule: See full game schedules for all teams.
Add, Edit or Delete picks: Change your mind on a pick? Update or delete it right up until game time.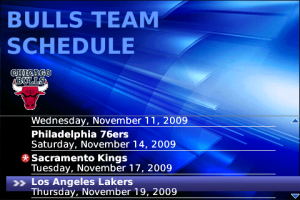 App Name:Project Vegas Fantasy Sports Pick em
App Version:1.2.0
App Size:896 KB
Cost:FREE
Filed Under: Sports & Recreation Tags: Live Scoring Follow, Project Vegas, Using Project Vegas Previous Post: GameTracker Mobile – CBS Interactive
Next Post: iTrailMap Ski and Snowboard Maps