One tap access to all the information a fan could want.
Gives you mobile access to everything you need to follow the Regina Pats including scores, the latest news, the schedule, social media feeds and of course stats and the team roster.
Use T top and B bottom to quickly jump to the top and bottom of and table or detail screen. Use U up and D down to scroll through the content. You can also access the help screen through the menu button.
You can also share your opinions and comments with other fans via the Buzz, but please keep it appropriate for all ages and respect other peoples opinions. We reserve the right to filter language and remove comments which are disrespectful or distasteful. If you have questions or comments you can contact us through the feedback button on the Buzz tab.
We hope you enjoy using this app to enhance your Pats Fan Experience!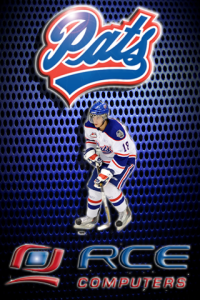 App Name:Regina Pats Official App
App Version:1.84.0
App Size:1440 KB
Cost:FREE
Filed Under: Sports & Recreation Tags: Regina Pats Previous Post: Pepperdine GameTracker Mobile
Next Post: Saint Josephs GameTracker Mobile