NOW TRY Version 2 FREE We have even given you more free time to try some calls on us. One Plan One Rate.
CS is pleased to announce CellSaver GetCS 2.0 We have simplified the set up process, lowered the rate due to the success of BlackBerry AppWorld
As always We are NOT a VoIP company but give you comparative rates to call for pennies on carrier grade quality.
Reduce your monthly cell bill:
Save on Local overage minutes
Save on Long distance minutes
Save over 70% on International calling
Multiple phone billing for compounding savings
Use the online web dialer for any landline and remove the fear of calling long distance because using CellSaver will be equal to or better than standard home or office rates.
CellSaver was created to save on the exorbitant cost of mobile calls charged by the carriers.CellSaver is a carrier grade cell phone application integrated with your BlackBerry smartphone with no contracts, no special access numbers and no degradation in sound quality. You use your mobile phone as you always have, but save up to hundreds of dollars per month on your local, long distance and International calls.
Videos at youtube.com/getcs Follow us on twitter @getcs or facebook /getcs
Integrates seamlessly into BlackBerry dialer
Increased Recent call list
Dial from CS or native dialer
Personal freedom to choose how to make local,long distance International call
Dial by name, by number, search your contacts
SMS and PIN messaging from within CS Dialer
Change password security on the fly
Auto Answer incoming call
Check for updates
Great International rates starting at 3 ¢/minute
ALL of Canada and USA land or mobile 4c/minute
Save up to 70% or more on your calls
Keep your existing unique cellphone number
Works like an AddOn to your cellular service
Uses your highquality cellular voiceservice
No degradation in sound quality
No need for access numbers to dial Long Distance
No need to create local numbers
No Contracts, No Gimmicks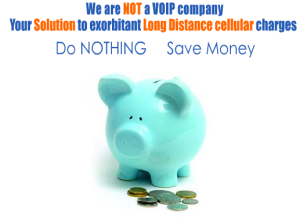 App Name:CellSaver GETCS
App Version:2.0.1
App Size:159 KB
Cost:FREE
Filed Under: Utilities Apps Tags: Auto Answer, CS, Increased Recent, No Contracts Previous Post: SmartCalling
Next Post: Night Vision