You dont have to be an Allstate customer to get unlimited access to Allstates 24/7 Nationwide Roadside Network with Good Hands Roadside Assistance. This musthave application delivers payasyougo roadside help to anyone, anytime, anywhere.
Whether you have an overheated engine, flat tire or empty gas tank, safe, reliable roadside assistance will be minutes away. Select the type of trouble youre having, and the Allstate provider network will tap into your phones GPS capabilities to expedite trusted roadside help straight to your location, whenever you need it.
With Good Hands Roadside there are no annual membership fees. You pay a fair, preset, nohaggle price as you need it in most cases just $75 per tow and $50 for most other roadside services.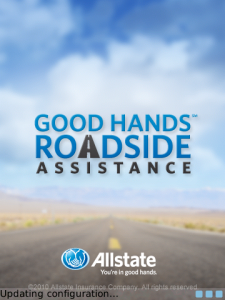 App Name:Good Hands Roadside Assistance
App Version:1.0.0
App Size:2032 KB
Cost:FREE
Filed Under: Utilities Apps Tags: GPS Previous Post: One Touch Launcher
Next Post: Simple Color Chart