GETTING SPAM CALLS?
NUMBERCOP tracks thousands of Telemarketers and automatically blocks spam numbers before they bother you. With NUMBERCOP you can avoid phone scams, phishing calls and unwanted robocalls, even if they have never called you before. The NUMBERCOP Phone Spam Blocker application manages a black list number database directly on your device. Similar to Antivirus software, every incoming call is checked for unwanted numbers. And because new spamming numbers emerge or change every day, NUMBERCOP includes a daily number update service.
ATTENTION: SWISS VERSION ONLY
This software only works in Switzerland and blocks spam calls for Swiss mobile phone users only. Separate versions for other countries US, UK, AU, CA, etc. are available.
FEATURES INCLUDE:
Blocks spam calls from known spamming numbers
Alerts about arriving spam text messages, like SMS
More than 50.000 known spam numbers in our database
Fully automated and daily number updates over the air
Lookup and report spam numbers directly from your call log
Overrule with contact numbers stored in your phone book
Protect your privacy, identity and phone bill from telemarketers and scam artists. Try NUMBERCOP today!
NUMBERCOP Terms and Conditions apply.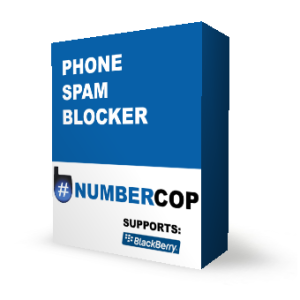 App Name:Phone Spam Blocker – Schweiz
App Version:2.6.0
App Size:52 KB
Cost:FREE
Filed Under: Utilities Apps Tags: AU, CA, NUMBERCOP, Switzerland Previous Post: Amthal
Next Post: EWC Codes