Humanity is always scared in the face of danger… In the face of unknown… In the face of death… Only if you are fearless you can start the great journey to the Hell Tower.
Hell Tower is waiting for you!
Succeed the further releases and updates and future layouts of more beautiful and uniquely designed themes.
If you want to have YOUR lovely theme generated, please, contact us via e-mail.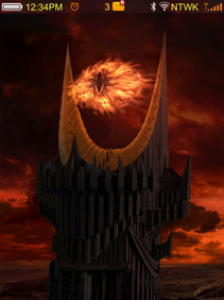 App Name:Animated Hell Tower
App Version:1.0.0
App Size:3129 KB
Cost:US$1.99 USD
Filed Under: Themes Tags: Hell Tower Previous Post: e-Mobile Cool Theme
Next Post: Artistic Leopard Light Brown