Dance is for everyone who loves to dance, loves to watch dancing or loves anything that has to do with dancing! There are beautiful shades of blue, and dancers in most of the screens.
Please note that the theme will look different on different devices.
All artwork and photos are custom.
If you have any problems, please send an email to: Lbs.Tek@gmail.com Please describe your problem, as well as which phone you have, and which theme youre having issues with.
And please send us an email before you leave a negative comment. Were more than happy to help resolve any problems you have with the theme.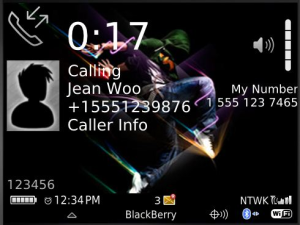 App Name:Dance
App Version:2011.6.2.1933
App Size:421 KB
Cost:US$5.99 USD
Filed Under: Themes Previous Post: Animated Jumping Icon Theme
Next Post: German Flag Theme with Tone