BRAND NEW STOP, START AND USE OWN WALLPAPER CONTROLS!
JUST PRESS PLAY BUTTON ON THE CONTROL TO VIEW THE ANIMATION!
New slider controls adds new ways to control your front animation – BATTERY SAVER. Using our new buttons on the slider you can now stop and start the animation, Plus add your Wallpaper FEATURE! All on the the front screen!
Features:
* Professional Front Screen Animation
* Front Hidden Dock navigation for full front screen Animation display
* At least 6 icons on front Page for all handsets.
* Clear Highlight for selected front screen icons.
* NEW – Stop, start button
* NEW – Change own wallpaper button
PLEASE TAKE A FEW MINUTES TO READ INSTRUCTIONS BELOW.
Due to possible connection errors with mobile providers we recommend using Wi-Fi when available.
INSTALL
1. Options spanner looking Icon from the Applications screen.
2. From the Options menu, scroll down to theme and select it.
IMPORTANT
For optimal performance please remove battery after Theme install.
PRESS PLAY BUTTON ON THE CONTROL TO VIEW ANIMATION!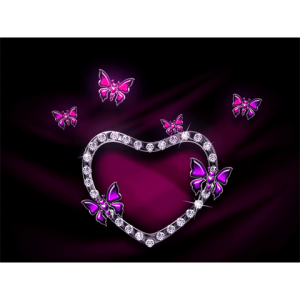 App Name:Diamond Butterfly Premium Theme
App Version:1.0.0
App Size:775 KB
Cost:US$5.99 USD
Filed Under: Themes Tags: Clear Highlight, INSTALL, Wi Fi Previous Post: Prestige
Next Post: Flower Glow with Aqua Blue Aspect Icons Theme