This theme screams "hearts" and "vogue!" Whats better than that? NOTHING!
Warning: This theme will immediately make you "cool" and "look good."
Themes change the look and feel of a mobile phones user interface. They include a wide variety of custom elements including color schemes, menus, highlights, background images, icons and ringtones.
Features vary by BlackBerry model.
Please read our description, for proper installation.
Please download in a well connected area, or over wifi to minimize downloading errors or interruptions.
If you experience any difficulty try these steps:
1 – Turn off your BlackBerry
2 – Remove and replace your battery
3 – Restart your BlackBerry
4 – From The Menu Select Options – Theme – Your New Theme
If you still have issues you can re-download the theme from the MyWorld folder.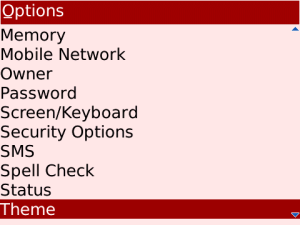 App Name:Gathering Hearts
App Version:1.0.0
App Size:119 KB
Cost:US$2.99 USD
Filed Under: Themes Previous Post: Soccer Pitch Theme with Brilliant Chrome Outline Icons
Next Post: BGT Ariel