Best combination to go back to child days with our new dual pack. Cute Teddy would be a good companion and Colored Balloons will add happiness associated with being as a child
Colored Balloons
Soak yourself in the enchanting joy of experiencing Colored Balloons on the BlackBerry. We at iThink Design Studio designed a new theme called COLORED BALLOONS to give spectacular & stunning feel for the user on the BlackBerry.
Cute Teddy
The theme enlivens the ultimate love towards the Teddies. With memories of pamper and affection, experience the warmth in hugs through the Cute Teddy theme from iThink Design Studio. Cute girly teddy theme for your BlackBerry.
Features:
Colored Balloons with the combination of the numbers to depict the Signal & Battery Strength
Attractive Teddies
Enhanced User Experience with customized Color & Impressive Font
High Clarity and Fast
We welcome your feedback, so that we can fine tune our designing capabilities to offer best themes. If you find any bug or for any query or for any theme/app requirement, please write an email to support.
Follow us on Twitter – http://twitter.com/ithinkds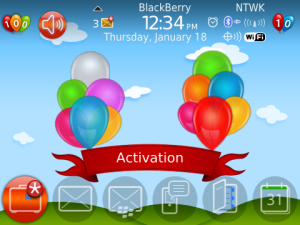 App Name:I want to be child again dual pack
App Version:1.0.0
App Size:1039 KB
Cost:US$3.99 USD
Filed Under: Themes Tags: Colored Balloons, Colored Balloons Soak, Cute Teddy, Features Colored Balloons Previous Post: Halloween Witch
Next Post: I Love Jacob Static Theme