««««UNIVERSAL SEARCH BUG NOW FIXED FOR ALL 6.0 DEVICES»»»»
Nothing says rockin guitars and tooting horns like these music loving rabbit heads!
This theme supports the 5.0 and 6.0 operating system. You may need to download and install the latest version of your devices operating system for this theme to function properly.
Screenshots may vary slightly by device!
Please read our description, for proper installation.
Please download in a well connected area, or over Wifi to minimize downloading errors or interruptions.
**Having problems with your theme?**
Questions? Comments? Problems?
Please drop us a line rather than leaving a negative review, and we will do whatever we can to help. Customer satisfaction is our 1 priority!
support@a3mn.com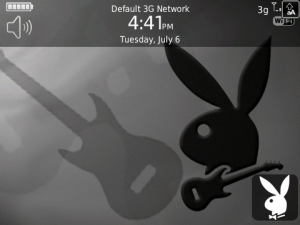 App Name:NEW Musical Playboy Theme 2.0
App Version:4.2.0
App Size:209 KB
Cost:US$4.99 USD
Filed Under: Themes Previous Post: iFo – Tone
Next Post: Floral Vector combo