Taste and enjoy the ultra famous oriental Face Off on your smartphone. There are 10 different SVG animated faces on the homescreen, each face reflects one famous hero in Chinese history with the personality of: Integrity, Brave, Passionate, Gentle, Diligent, Wisdom.
Features:
1. Creative and bold lay-out by MMMOOO Art Designing
2. The SVG animation is smooth, with switch inside.
Press W key to start the slideshow, press E key to stop at one still face
3. More MMMOOO link inside to enjoy ultra Premium& Free MMMOOO products
To activate the theme after successfully downloading:
Navigate to Options – Theme – Select the desired Theme and activate.
To uninstall a theme plz delete it in the application list.
Guarantee satisfaction: If you find a bug or have a feedback, kindly write email to us, we can provide revision asap. Be so kind that dont leave a malicious comment.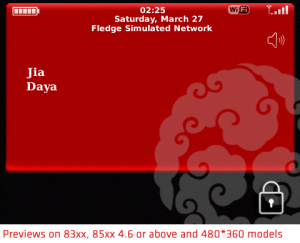 App Name:Peking Opera – Animated Face Off
App Version:1.0.0
App Size:303 KB
Cost:US$5.99 USD
Filed Under: Themes Tags: Face Off, SVG Previous Post: Mountains for os6
Next Post: Sun Glow with White Outline Icons Theme