Transit is a multiple home-screen theme letting you have everything you need, at your fingertips.
Full Features:
- 7.0 BlackBerry icons
- Beautiful graphics throughout the theme.
- Home screen is minimal, allowing you to fully appreciate your wallpaper.
- Slide Right to see Productivity and Applications apps.
- Slide Left to see Media and Productivity apps.
- Customized colors throughout the theme.
Only available for the BlackBerry Torch.
Note. You may need to reboot if the theme slows up after install.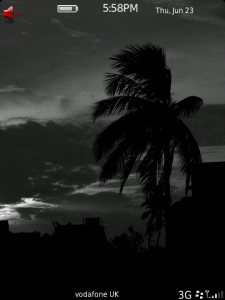 App Name:Transit
App Version:1.0.0
App Size:1529 KB
Cost:US$1.99 USD
Filed Under: Themes Tags: Full Features Previous Post: Red Lights Glow Theme with Brilliant Multi Coloured Outline Icons
Next Post: Zebra Print Photo Frame Theme Not Animated