"Welcome to Team Monster.
Control a crack squad of highly trained monster-hunters on the mean streets of Maxville. Your mission: To rescue the towns hapless residents from a deadly plague that transforms them into flesh-eating zombies, blood sucking vampires and flea-bitten werewolves.
Take control of zombie-killing veteran Earl, werewolf-slaying heroine Becky and vampire-hunting motor-mouth Jim-Jim. Armed with a machine-gun, shotgun, steam-blower and a van fitted with an onboard 55mm cannon, make your way through the city clearing out buildings and solving nail-biting puzzles that will push you to the limit and keep you playing like never before.
Briefed by the Governor of Maxville who cares more about his town than his voters, youll be avoiding fangs, fighting off hunger pangs and dodging claws until you are all thats left of this monster-infested town.
Team Monster – its Us versus Them.
"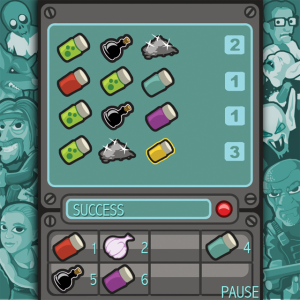 App Name:Team Monster
App Version:1.0.0
App Size:809 KB
Cost:US$2.99 USD
Filed Under: Action Game Tags: Jim Jim Previous Post: Crazy Penguin Catapult
Next Post: Crazy Monkey Spin