Applauz Media Solutions is proud to bring the classic Game of PLINKO to your BlackBerry PlayBook. You already know how to play! For those of you who havent watched TV in the past 30 years, just drop the chips and try to get them to land in the slots worth the most points. Its that easy!
Its very addicting! Play PLINKO now!
Features Coming Soon!
- Highscore System
- Multiple Levels
* Based on the addictive game developed for OpenText Corporation.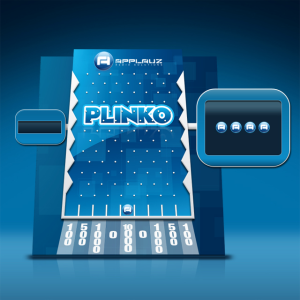 App Name:Applauz Plinko
App Version:1.0.2
App Size:422 KB
Cost:FREE
Filed Under: Arcade Game Tags: PLINKO, TV Previous Post: UraniumInc
Next Post: House on Fire Game for BlackBerry Playbook