Tilebreaker X is a simple but demanding to play Arcarde brickbreaker Game. This is the free version with less levels, powerups and Tiles. Its fully playable though and as fun as the full version. The game revivals the addicting gameplay of Arkanoid and Breakout while adding new Powerups, Tiles and Levels. The objective of the game is to break all the tiles on the screen using only a small paddle at the bottom.
If you encounter any bugs, please e-mail them to me so I can provide bugfixes. More features will be added in short time.
If there is a new version in the changelog and you cant update then Ive already submitted the update to App world but its awaiting approval. This will usually take about 1 week.
Release Changelog:
Version 3.5
bugfixes
Version 3.4.x
There was a small bug in 3.3. Users had to go to the Settuings first and specify their control method. This happened only when a user was updating from a earlier release. This bug has been fixed.
There were many additional changes in this update, including the support for mapPacks. Prepare to get a Level editor!
Version 3.3.x
In response to some requests, a new Control Method was added: Thumb Control. Accelerometer has now a sensitivity setting. A little space was added for better finger control.
Version 3.1.x
Some Bugs were fixed which made the game really bad to play. A help screen was added in the main menu.
Background music can be disabled independant of Sound effects
Accelerometer support was added, game can now be tilted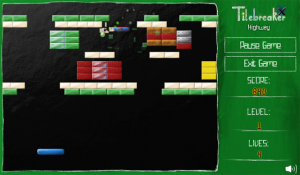 App Name:Tilebreaker X Free
App Version:3.6.0
App Size:3839 KB
Cost:FREE
Filed Under: Arcade Game Tags: Control Method, Release Changelog Version, Thumb Control Previous Post: Jump Hippo
Next Post: Antz