***PLEASE NOTE: This application is meant to be a free add-on to the Game Tip Of The Tongue which can also be found in BlackBerry AppWorld. The negative reviews all refer to the fact that this application doesnt have a point, but the point is TO BE USED IN CONJUNCTION WITH TIP OF THE TONGUE.***
Buzz your friends!
This buzzer is a free add-on to the BlackBerry game Tip Of The Tongue, in which teams race to communicate Keywords to their teammates without saying any of the Prohibited Words listed on the screen. When playing a game of Tip Of The Tongue, the opposing team can use this buzzer to buzz the communicating team when they incorrectly say one of the Prohibited Words. Of course, the buzzer can be used for anything else as well!
Check out Tip Of The Tongue as well as SynaSync s other highly rated offerings in the BlackBerry App World.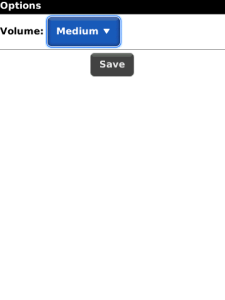 App Name:Tip Of The Tongue Buzzer
App Version:1.0.0.1
App Size:208 KB
Cost:FREE
Filed Under: Board Game Tags: Prohibited Words Previous Post: Lion and Deer Chess
Next Post: Casino Blackjack 21 Game