Pan for gold with this most popular form of Solitaire.
On July 17, 1897, the steamer Portland sailed into Seattle with a ton of gold from Alaska. News of its arrival sparked one of the greatest gold rushes in history as thousands trekked to the remote, frozen north in search of wealth and fame.
To pass the time, the miners played a card Game that became the classic version of Solitaire that we know today. The goal is to build four ascending sequences of cards of the same suit, stacked from the lowest ace to the highest king. Accomplish this task and youve struck gold.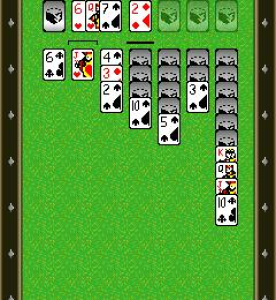 App Name:Klondike
App Version:1.5.1
App Size:198 KB
Cost:US$2.99 USD
Filed Under: Cards Game Previous Post: Midnight Hold'em™ Poker
Next Post: MemoryCards