Par 72 Golf 3 is a realistic 3D golf Game featuring three 18 hole courses set in mountain, desert, and seaside environments.
Features:
- Features high resolution graphics for large screen devices.
- Merciless computer opponents.
- Hills, water, undulating fairways, sand traps, and tiered greens.
- Choice of male or female player.
- Top scores leaderboard.
- Resume play.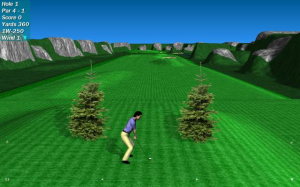 App Name:Par 72 Golf 3
App Version:3.1.1
App Size:3555 KB
Cost:US$4.99 USD
Filed Under: Sports Game Tags: App Name Par, Features Features Previous Post: ATV Arena
Next Post: RealScorz Hockey