White Noise has been recommended by Health Magazine, The Washington Post, New York Times, and PC Magazine! Now it s available for the BlackBerry so you can find out why the world is sleeping better.
Do you find that you sleep better when it?s storming out? Do you prefer light or heavy rain? Maybe you like strong wind or a little thunder? Close your eyes and let the storm take you to sleep.
White Noise Storm Edition provides ambient sounds of storm environments to help you relax or sleep. Includes high quality looping noises such as running water, thunder, and different types of rain.
Relax. Sleep better. Feel better.
White Noise for BlackBerry has an easy to use interface that quickly lets you select the sound, adjust volume, set a shutoff timer, and then get a good night?s sleep. Includes the following sounds: Car Rain, Light Rain, Heavy Rain, Rainstorm, Running Water, Thunderstorm, Water Dripping, and Wind.
Features include a timer to shutdown application and the last minute of timer fades the volume. Phone call and other interruptions are correctly handled to restart sound. Keyboard short cuts: N next sound, P previous sound, T Timer toggle, M More time 5 minutes , L Less time 5 minutes , S Speaker.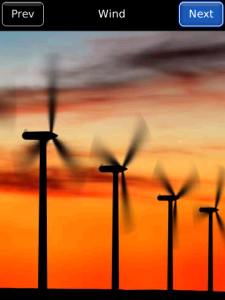 App Name:White Noise Storm
App Version:3.0.0
App Size:2666 KB
Cost:US$1.99 USD
Filed Under: Audio & Music Tags: Heavy Rain, Light Rain, Running Water, Water Dripping Previous Post: Multimedios Radio
Next Post: 92_3 and 101_1 THE TOUCH