Scape Apps presents "EVE"
The laser desktop watch for BlackBerry Smartphones
content : desktop clock Application
special Design Look for your BlackBerry Smartphone
Easy activate clock on home desktop:
At first you must confirm "changing security timer setting
" show once after click on your app
press the BlackBerry button
then press config from menu
now you can activate the clock
you can also show clock on external power
and show clock on home desktop
I hope you like the design. Enjoy!
It would be great if youd vote for it!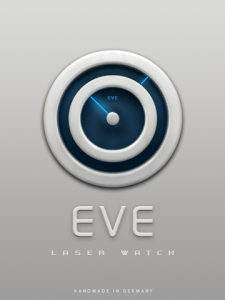 App Name:EVE Laser Desktop Watch
App Version:3.0.0
App Size:1913 KB
Cost:US$4.99 USD
Filed Under: Entertainment Apps Tags: Design Look, Enjoy It Previous Post: CAPRICORNUS desktop Clock
Next Post: Human Soundbox