Retro-Dialer, a Rotary Dial Phone Application for your BlackBerry.
The Retro-Dialer works just like your regular phone, but instead of taping on the button, you need to rotate the wheel
to the number you want to dial.
Experience how fun dialing a phone number can be and you may never look a rotary phone the same way again.
Features:
- Realistic Sound Effects
- Use your own Design Background, Finger Stop, Colors,Buttons
- Change Unwind Speed for Sound synchronization
- Set the transparency of the Rotary Wheel
- Delete the last number
- Delete the whole number by swipe over the number display
Website www.Retro-Dialer.de coming soon.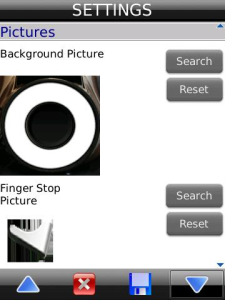 App Name:Retro-Dialer
App Version:1.0.0
App Size:1306 KB
Cost:US$0.99 USD
Filed Under: Entertainment Apps Tags: Design Background, Finger Stop, Retro Dialer, Rotary Wheel Delete Previous Post: Random Backgrounds
Next Post: Mi Cinex Movil