miBudget is destined to be an award winner whether for business or personal use. It is easy to use, is very customizable and has great graphics! You can add categories and subcategories to fit just about any need. Make an initial budget that will be your starting point for each month and then modify each month separately. It will track expenses throughout each month and show you a graph for each main category so you can see how much you have spent and how much you have left on your budget. If you go over your budget the bar turns to red and the price in your subcategory is red as well. You can easily see where you have over-spent. You can add and view recurring payments. Are you a visual person or an analytical person? It doesnt matter, because this app caters to both! The beautiful icons, bar graphs and pie charts are a bonus everyone can use! Export your full budget by email to your personal computer in a CSV Microsoft Excel File format. Whether you are using it for a business, school, or a personal budget this App is the one for you!
NOTE: If our app is not available for purchase in your country visit the website below for more information.
***PLEASE READ BEFORE USING THE APPLICATION***
Visit http://www.loopspin.com/miApps for more information and user documentation. Be sure to check out our release notes under support to find out the latest information on whats new and whats been fixed.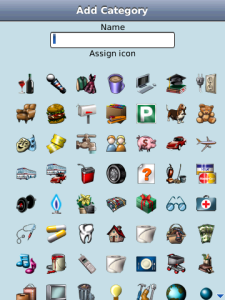 App Name:miBudget
App Version:1.0.2
App Size:783 KB
Cost:US$4.99 USD
Filed Under: Finance Apps Tags: App Name Previous Post: Banco de Chile
Next Post: Wikinvest Portfolio