The IVIG App is easy to use and ideal for the physician-on-the-go who wants easy verification of the Ontario Intravenous Immune Globulin IVIG Utilization Management Guidelines, which were distributed to hospitals in 2010. The intention of the app is to provide easy access to the guidelines at the bedside or near bedside location, easing the ordering process. This avoids guessing at appropriate clinical indications, correct dose and frequency of administration of IVIG.
App in action:
* Guidelines browse by clinical Specialty default screen or by clinical Condition menu option. Specialties include Hematology, Neurology, Immunology, Dermatology, Rheumatology, Solid Organ Transplant, and Infectious Diseases.
* Dose Calculator an ideal body weight calculator allowing for calculation of appropriately adjusted IVIG doses for obese patients is also available within the app.
*References that were used in the preparation of the guidelines are conveniently included as well
Disclaimer:
The Dose Calculator is intended to be used when determining the dose of IVIG for clinically obese patients. For other patients, the dosing information recommended in the Ontario IVIG Utilization Management guidelines should be followed.
Neither the guidelines nor the dose calculator is intended to replace sound clinical judgment concerning a patients unique situation.
Furthermore, although the advice and information contained in the guidelines and dose calculator is believed to be true and accurate at the time of launch, neither the authors nor the publishers can accept any legal responsibility for any errors or omissions that may have been made.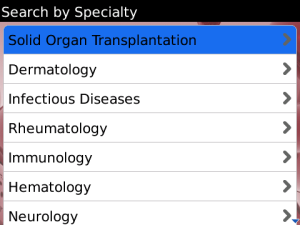 App Name:ORBCoN IVIG
App Version:1.0.2
App Size:1506 KB
Cost:FREE
Filed Under: Health & Wellness Tags: Dose Calculator, Infectious Diseases, IVIG, Solid Organ Transplant Previous Post: Weight Loss Booster
Next Post: Pri-Med Mobile – powered by QuantiaMD