The longest, deepest fjords in the world are located in Norway, where deep, blue fjord seas have been carved out over millennia since the glacial period. In July 2005, Geirangerfjord and Nærøyfjord a branch of Sognefjord made the UNESCO World Heritage Site list as the West Norwegian Fjords.
This dramatic landscape unveiling amidst the clear climate of Northern Europe continues to captivate people to this day. 68 pictures total available.
In collaboration with: The Scandinavian Tourist Board.
Warning: All unauthorized usage of the images and text contained within is strictly forbidden.
Certain devices which do not correspond to touchscreen, are not able to use some functions of the selection list and the slideshow settings.Thank you for your understanding.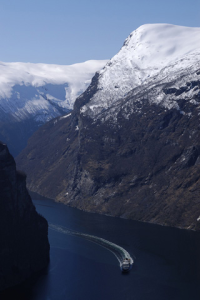 App Name:World Heritage Norwegian Fjords Photo
App Version:2.0.0
App Size:2816 KB
Cost:US$0.99 USD
Filed Under: Photo and Video Tags: Northern Europe, Norway, West Norwegian Fjords Previous Post: Utagawa Hiroshiges The 53 Stations of the Tokaido Ukiyo-e All 55 Images: Photo Collection
Next Post: A+ Picture Effects and Photo Editor