Now, taking your tennis Game to the next level takes just 7 minutes a day.
7 minutes. Thats all youll need to start playing the best tennis of your life.
No matter what your age or ability, well soon have you beating players with more experience and better skills than yours. Without expensive lessons, performanceenhancing drugs, or thousanddollar rackets.
Its our terrific TennisMind app. Ten 7minute training sessions right from your Smart Phone and all designed to help you perform at your optimum level.
TennisMind works within your subconscious to help you develop the mental toughness it takes to get through rough situations on the court.
Thats a technique most players never master and the reason they never reach their full potential.
But with TennisMind, you will.
Youll play like youve never played before … free from the negative thoughts and lack of control that have held you back.
TennisMind was created by one of the nations leading sports psychologists and tennis teaching professionals, Dr. Robert Heller, and the highly respected mental training pioneer, Tisha Hallett. The software version of their creation has helped thousands of tennis players throughout the world and at all levels become more focused, more consistent and simply better.
Now, TennisMind is available as an application. Just select a session and 7 minutes later, youre ready to play some winning tennis.
Here are the sessions that will make a difference in your game.
SelfTalk Peak Performance
Creating a Positive Mental Attitude
The Power of Goal Setting
Visualization Skills for Success
Relaxation Emotional Regulation
Coping With Choking
Managing Mistakes
Developing Unwavering Confidence
Controlling Anger Frustration
Maintaining Concentration Focus
The same form of mental conditioning in TennisMind has helped average athletes become champions. And it can do the same for you.
Lifes too short to play less than your best. Get TennisMind today.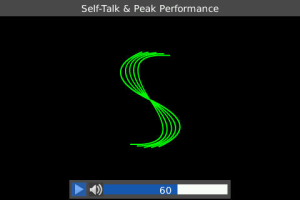 App Name:Hypnosis on the Run – TennisMind I
App Version:1.2.0
App Size:632 KB
Cost:US$4.99 USD
Filed Under: Sports & Recreation Tags: Robert Heller, Smart Phone, Tisha Hallett Previous Post: Arizona Wildcats
Next Post: OSN Mobile