One of the most awaited premium F1 mobile applications for the BlackBerry PlayBook 2011 season update is finally here.
Maxis continue to brings you the best mobile application for the F1 Racing fans. Get detailed information for all the races with exclusive live commentary, top stories, results, schedule, standings, drivers / teams / circuit info, and many more.
FEATURES SPECIFICATIONS
EXCLUSIVE Live Commentary
Exclusive live commentary which will guide you through whats happening right on the track for all the practice sessions, qualifying sessions and on the race day.
LIVE Coverage
Exclusive live commentary, final race results, best lap time, number of pit stops, race time and more. Please refer to the official F1 apps if you are looking for the full live timing data.
Top Stories and Breaking News
Latest breaking news for whats happening throughout the F1 season
Table Standings
Realtime update for drivers and constructors table standings after each race
Drivers Profile
Driver name, position, nationality, personal profile, history, records and more
Teams Profile
Team profile, portfolio, engine, tyre manufacturer and more
Circuits / Track Information
Map of the track, country of the track, track name, mile length, laps to win, highest speed record and more
Historical Data
Include 2010 season schedules, standings and all race results as well as from 19502010 season, driver and team championship information
Schedules
Start date, end date, stage, country and circuit information for all races.
This application is valid for the entire 2011 season.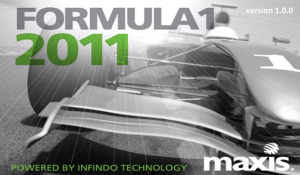 App Name:Maxis F1 2011 for BlackBerry PlayBook
App Version:1.0.4
App Size:1215 KB
Cost:FREE
Filed Under: Sports & Recreation Tags: F1 Racing, Top Stories Previous Post: MyMadrid
Next Post: Skee-Ball