Stop carrying heavy city tours guide in your pocket. TRAVEL LIGHT!!!
This Istanbul guide is built to be used offline. No connection to Internet required, meaning no extra charges in your phone bill!!
Topkap Palace
Hagia Irene
Grand Bazaar
Chora Church
Hagia Sofia
Sapphire of Istanbul
&350;emsi Pasha Mosque
Valens Aqueduct
Istanbul Archaeology Museums
Column of Constantine
Golden Horn
and much more
It is a very practical Istanbul guide since it is designed to be used by itineraries. There are 4 different itineraries for Istanbul depending on the duration of your journey. We also provide tips and advices to travelers, how to get into Istanbul, how to move around, where to shop, where to go at night, most popular places, safety tips, etc.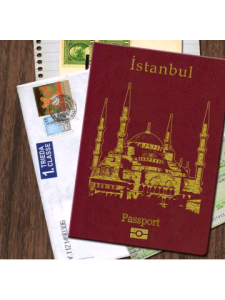 App Name:Istanbul Travel Guide
App Version:1.0.4
App Size:5059 KB
Cost:US$1.99 USD
Filed Under: Travel and Weather Tags: Grand Bazaar, Hagia Sofia, Valens Aqueduct Previous Post: Dublin City Travel Guide
Next Post: Korean to Portuguese LITE