This application is available only in Korean!If you are in Korea or when you plan to use Korean subways, this Korean subway app would be a good guide to Korean subways. This app contains 5 subway maps of Korean metropolis: Seoul, Busan, Teagu, Kwangju, and Taejeon.
Just execute this app on your BlackBerry and move the focus square with the trackball. And if you want zoomin the subway map, just press the trackball.
This app is free for all BlackBerry users in Korea, supported with SKTelecom and RIM HK.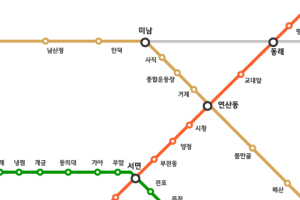 App Name:Korean Subway Maps
App Version:1.0.0
App Size:346 KB
Cost:FREE
Filed Under: Travel and Weather Tags: Korea Previous Post: TheFastPages
Next Post: Flight Computer