Beautiful Flowers Auto Wallpaper Changer
Wallpaper Changer is a cute easytouse app that changes your background within defined time interval.
Best Features:
Automatic wallpaper changer with a Christmas theme.
10 different Christmas wallpapers.
Set to change randomly.
Set custom intervals for wallpaper changes.
Turn autochanger on and off.
New Optimized Images.
If you have any problems/suggestions, write us an eMail. I cant respond to comments.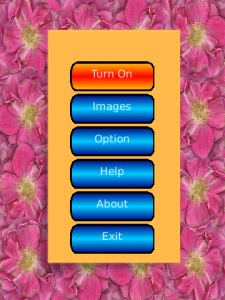 App Name:Beautiful Flowers- Auto Wallpaper Changer
App Version:2.0.0
App Size:1341 KB
Cost:US$1.99 USD
Filed Under: Utilities Apps Tags: Best Features Automatic, New Optimized Images Previous Post: Meralco AppCal
Next Post: Tally Book